Description
Braelin is a flow form wheel line developed by Fast Wheels. Their target is the best fitting wheels in Canada for high end vehicles. Braelin alloys are Flow Form constructed, making them much lighter and stronger than a typical Cast construction. To achieve Flow Form, the wheels are spun during the molding process, this alters the molecular structure of the Aluminum Alloy used. This reduces weight and also improves structural strength, perfect for high-performance vehicles.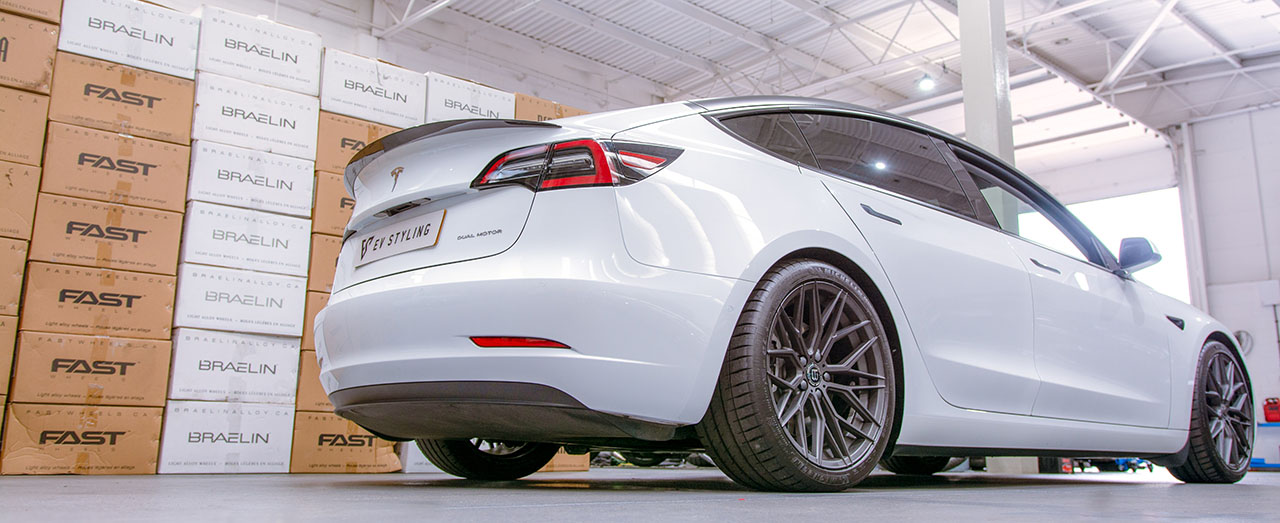 Features
Braelin uses one of the most rigorous quality control processes in the industry.
Unapologetically authentic, every Braelin alloy undergoes a three-step process that includes an inspection at each stage of the wheel's production. Each model manufactured by Braelin is impact tested, CASS tested for corrosion, and TUV, DOT and JWL approved.
Their quality control team inspects at every step including casting, machining, painting, loading, reception and once again after final machining is performed to ensure the highest quality product is received.